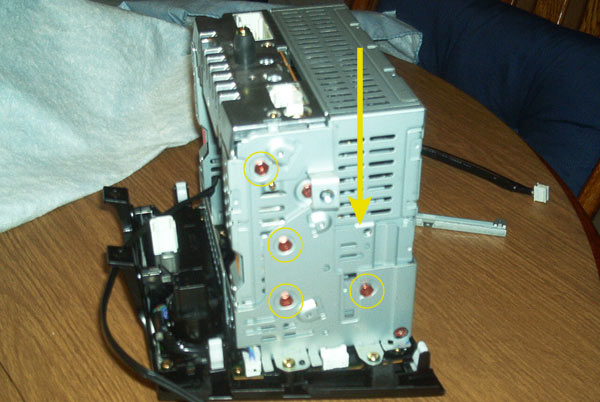 Slide the core unit down into the face plate. Screw in the four screws on each side.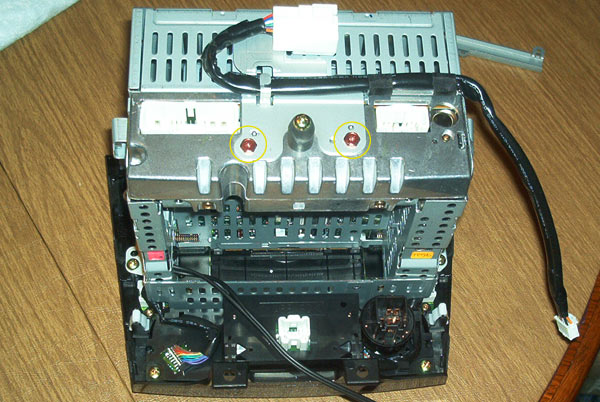 Put this piece back on, and screw in the two screws that hold it in place.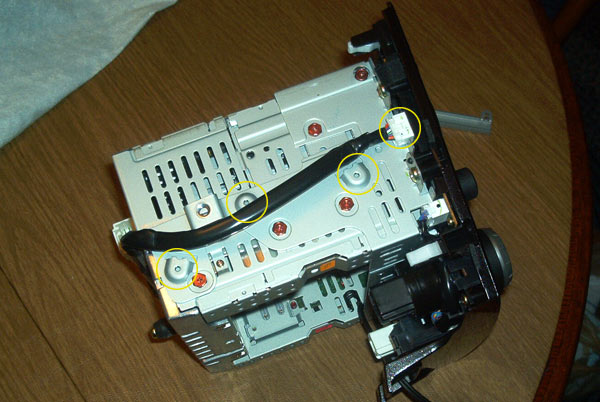 Plug in the white connector, and screw on the metal shield (not pictured) that is held in place by three small screws.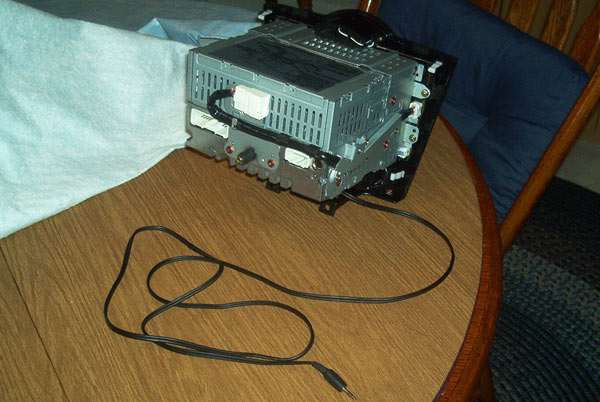 Your radio is now whole. And it has an AUX Cable hanging out the back. Now its time to head back out to your car and reinstall the radio, and mount your iPod.