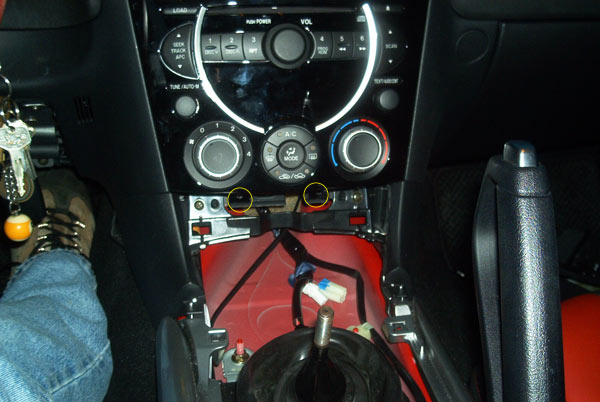 Slide the radio back into its hold, reattaching the 5 connectors to the back, and also carefully guiding your new AUX cable through as well. Screw in the two front screws at the bottom of the radio.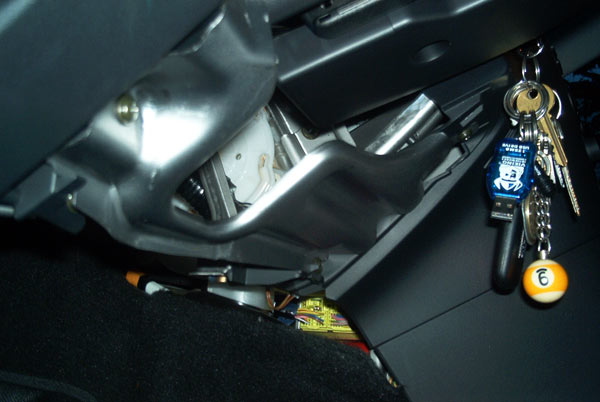 Climb back under the steering column, and replace that one singe bolt that holds the radio in place.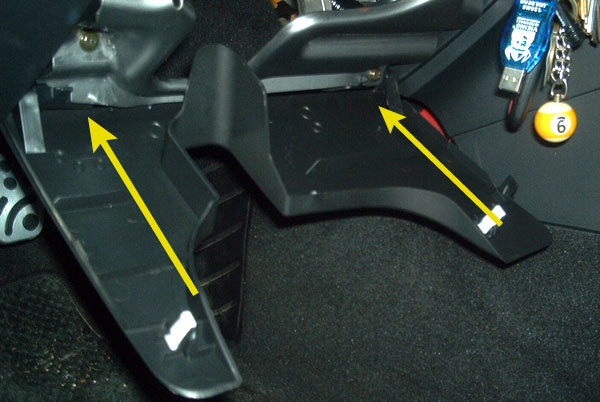 Snap the plastic cover back on.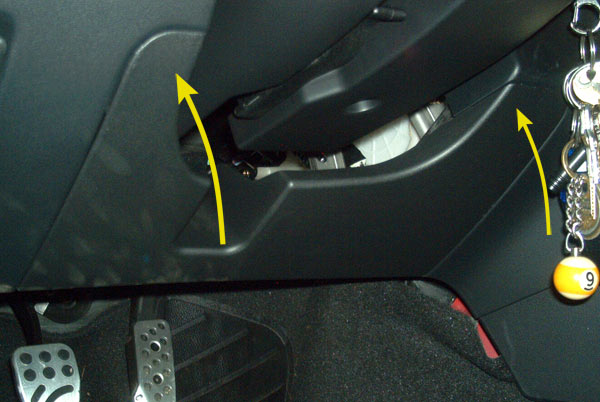 Fold it up and snap it into place.